TEXT Pegah Byroum-Wand, Lukas Fuchsgruber & Malina Lauterbach
How political are collections and archives? And what does critical science on this topic look like? The exhibition "The Power in/of Collections" delves into these inquiries. The initiative involves scholars from the Technical University, Humboldt University, the Museum für Naturkunde Berlin, and the Pitt Rivers Museum in Oxford.
Collecting, curating, and exhibiting each of these endeavors is political. This has become even more apparent, especially since the protests surrounding the Humboldt Forum in Berlin. However, the discourse is far-reaching, transcending the confines of this museum alone. Beyond addressing the future of colonial collections showcased in institutions, it reflects on how museums serve as conduits for shaping and perpetuating worldviews that influence society. Depending on a museum's purpose, its exhibitions can emanate from hegemonic viewpoints, perspectives, and narratives, or conversely, focus on marginalized artistic expressions or stories of resistance. How powerful are museums today and what political responsibilities do they carry? Whose voices are uplifted and whose are marginalized or disregarded? How does the interplay between resource accessibility and knowledge production unfold?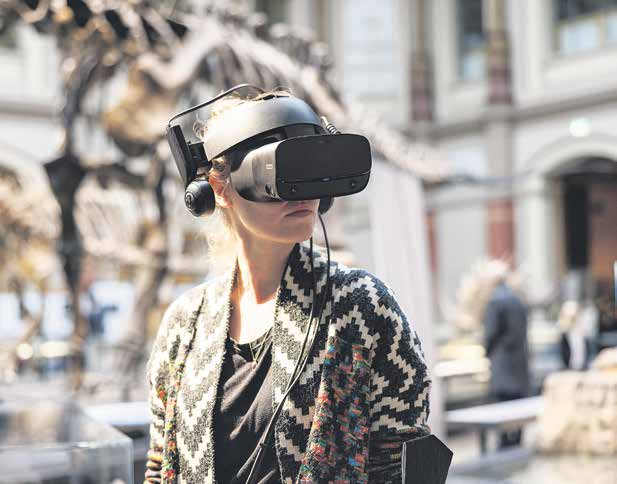 Interrogations of this nature have reverberated through social movements for decades. Activists often engage in arduous, marginalized struggles before their viewpoints gain recognition or are co-opted by institutions. Amidst ongoing debates encompassing restitution, socio-economic, racial, gender, and ableist disparities, participatory museum concepts, and digitization, these demands take on renewed urgency against the backdrop of global crises. This has catalyzed a surge in collaborations between museums and civil society initiatives, manifesting as projects, workshops, exhibitions, and interventions. Frequently, institutions seek to signal their willingness to change, foster a space for critique from activist circles, or establish "best practice" guidelines for other counterparts. Building upon the long history of conflicts concerning the politics of collecting, the exhibition scrutinizes the dynamic between museums, academic science, and alternative knowledge production such as artistic or activist endeavors.
How do we deal with art

 collections 

that are built upon and reproduce social inequalities?
Question in the projekt "Museums and Society - Mapping the Social"
What brings the potential for new narratives and transformative shifts, however, concurrently harbors the risk of becoming a mere symbol of presumed institutional change, which then only occurs on the surface and obscures the historical legacy of powerful narratives and exclusions. To reference the criticism of others or to display it in exhibitions does not necessarily mean that profound processes of transformation are set in motion. Contrarily, universities and state museums have historically operated as hierarchical bastions of knowledge production aligned with the exertion and perpetuation of power, often cementing structural inequality in collaboration. Therefore, an essential component for sustainable institutional transformation is a critical assessment of this power imbalance.

This facet is exemplified by the Humboldt Forum, where the engagement of civil society and the demands of Black activists and activists of Color regarding colonial collections were inadequately acknowledged. The result is a continual social protest, leaving its own imprints on platforms, communication channels, posters, publications, and events. Similarly, other museums continue to be subjects and sites of climate activism protests, and feminist and anti-racist interventions. With direct criticism within and around the museum, the politics of collections, aimed at producing societal narratives, are faced with firm opposition. The politics of collections, aimed at producing societal narratives, faces intervention here, with criticism being directly placed within and around the museum.
But how can critical science take this fact into account? An attempt was made by the collaborative project "Museums and Society - Mapping the Social," which deals among other issues with the mutual relationship between museums and social movements in Berlin, and collaborates with activists. The project is accompanied by a critical advisory board, composed of experts in digitization, intersectionality, disability advocacy, class disparities, decolonization, and institutional critique. This board evaluates the researchers' approaches, aiming to foster a critical dialogue and adapt research strategies if required.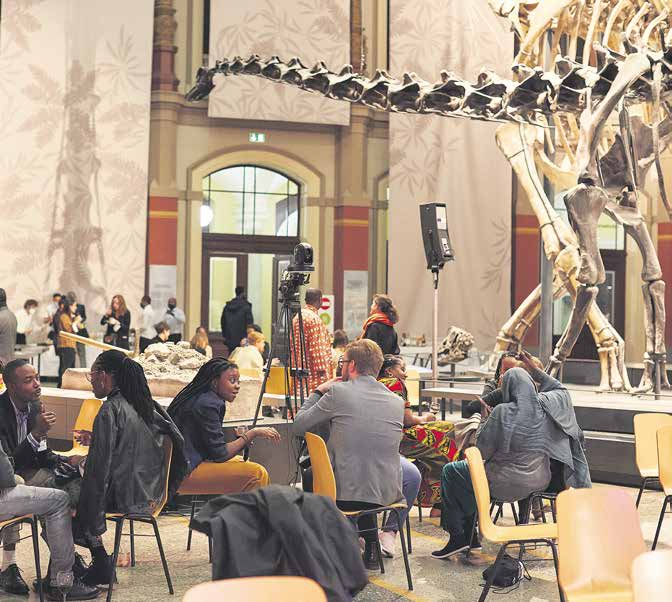 Parts of the project's outcomes will feature in the joint exhibition alongside fellow academics at Holzmarkt. The exhibition is centered around three themes. In the section "The Power of Archives," the focus is on collections of material created by social movements and marginalized groups. Here, the emphasis is on the archive as a space of resistance, where histories are nurtured, documented, and remembered, giving rise to alternative narratives distinct from those found in larger museums. These institutions are addressed in the second section under the title the "Power of Collections." How to deal with art collections that are built upon and reproduce social inequalities? How can we examine power dynamics within artworks and also interpret curatorial gestures, labels, catalogs, and museum databases as archives of injustice? The third segment, "Critical Art Practice," spotlights artists' power-critical perspectives on institutions. Museums often invite artists to critically interact with their collections, sparking interventions within museum spaces. Yet artists have been undertaking such projects since the 1990s, deconstructing paradigms of collecting and exhibiting, and producing counter-narratives. As part of the "Oxford-Berlin Initiative on Museums as Spaces of Social Cohesion and Conflict," project participants utilize sound and imagery to explore how aesthetic practice effectively dismantles entrenched narratives, ushering a shift in perspective. The exhibition aspires to create a space wherein the power of collections is explored from multifaceted and critical vantage points.
The exhibition will be on display during Berlin Science Week at Holzmarkt, with participating scholars available.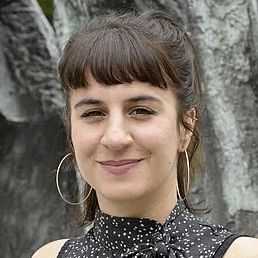 Dr. Pegah Byroum-Wand has been working at the Technical University Berlin since 2021 as part of the collaborative project "Museums and Society - Mapping the Social" within the Berlin University Alliance. Her research and work focus on museums and activism, as well as the power-critical collaboration between project members and activists as part of an advisory board.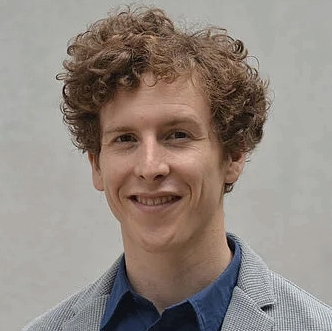 Dr. Lukas Fuchsgruber also works in the project "Museums and Society - Mapping the Social", conducting a case study on the politics of digitalization in museums. His research covers collection data, digital networks, as well as various interfaces of communication and data exchange - spanning from databases to social media projects.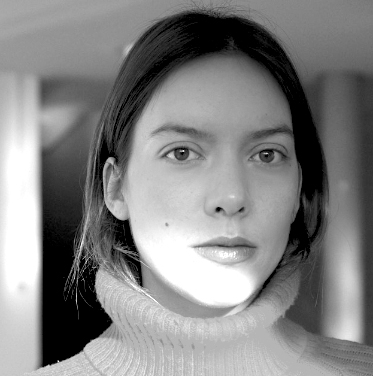 Malina Lauterbach (MA) works at the TU Berlin in the project "Oxford-Berlin Initiative on Museums as Spaces of Social Cohesion and Conflict" within the Berlin University Alliance. In her research, she investigates the relationship between art and knowledge production, along with artistic perspectives on collections.
Programme tips
3. NOV 13:30 - 14:15, EN
How is Knowledge owned? Thinking Beyond Intellectual Property
Max Planck Institute for the History of Science
CAMPUS

3. NOV 16:30-17:45, DE
Machtmissbrauch in dem wissenschaftlichen Bereich
ZENK Rechtsanwälte
CAMPUS

4. NOV 16:30 - 17:45, DE | EN
Moderne Geschichtsschreibung setzt auf KI-Historiker:innen
BIFOLD
CAMPUS

5. NOV 12:00 - 15:00, EN
The Power in/ of Collections
Technische Universität Berlin,
Pitt Rivers Museum,
Humboldt-Universität zu Berlin,
Museum für Naturkunde Berlin
Art & Science FORUM