Climate protection is increasingly becoming the benchmark for good economic policy and our private decisions.
Exklusive Anzeigen aus der Printausgabe

TEXT Barbara Praetorius, Professorin an der HTW Berlin
In the Climate Protection Act, Germany pledges to reduce climate gas emissions by 65 percent by 2030 compared to 1990 levels and to be greenhouse gas neutral by 2045. To achieve this, renewable energies are to be expanded from around half of gross electricity consumption today to 80 percent by 2030.

Around 20 percent of our heat and power needs are still met by natural gas today, and it should actually continue to be the bridge for the transition from the fossil and nuclear energy world to the age of renewables for a while longer, because natural gas is less emissions-intensive than oil and coal. Therefore, the coal phase-out should also be accompanied by a temporary expansion of gas-fired power plants until renewable energies have been developed.

As late as 2021, Germany was still getting around 55 percent of its natural gas imports from Russia via several pipelines, with further large volumes from Norway and the Netherlands. Putting Nord Stream 2 into operation would have cemented this dependence even further. In other words, more than half of our natural gas has so far come from a country that is currently using revenues from energy exports to finance a war of aggression against Ukraine, while at the same time putting Europe under pressure because it remains so dependent on these natural gas imports. For many years, the relationship between Russia and Europe was considered stable because a mutual relationship had been forged through treaties and economic interdependencies - a miscalculation, as is now becoming dramatically clear.

The fact that dependencies always entail a strategic risk could have been learned from earlier experiences: The response to the oil price crises of the 1970s had been to establish the International Energy Agency in Paris, to adopt a common policy on oil supply security, and henceforth to establish the origin of imports so broadly that it was impossible to become too dependent on individual countries. There has been no such strategy for natural gas so far, and now German Economics Minister Robert Habeck has had to hurriedly organize new floating liquefied natural gas (LNG) terminals and is traveling across half the world to find new sources of LNG.

But this can only be an - expensive - temporary stopgap. Because in times of climate change, which has become noticeable for everyone, it is not enough to simply switch to other suppliers and otherwise carry on as before. On the contrary, liquefied gas is usually produced in a way that is very harmful to the climate and the environment, and the goal of climate neutrality ultimately requires a complete phase-out of natural gas.
Accelerate the switch to renewable energies
Instead, it is now necessary to make up for what has been neglected or even overlooked completely in the past: The switch to renewable energies urgently needs to be accelerated and the consumption of fossil energies massively reduced. The approval procedures and administrative burden for large and small renewable energy plants must be simplified and incentives for more investment must be provided. In the heating sector, we need to renovate buildings to make them more energy-efficient and switch as soon as possible to other types of heating, such as solar thermal, i.e., heat from the roof, and heat pumps. After all, the energy source of the future is electricity. Switching to electromobility and heat pumps based on renewable energies is much cheaper and easier than producing and using hydrogen and synthetic fuels. Only selected sectors will need to use the latter, such as aviation and some chemical and industrial processes. With the Ukraine war, therefore, the vision of the natural gas bridge has become brittle faster than might have been expected. But the transition will take time, and concerns about supply security are guiding current political decisions. The good news is that storage levels in Germany are now relatively high. However, this is only partly reassuring, because even if we get through this winter, there is a significant risk of physical shortages of natural gas for the coming winter of 2023-24. So, the crisis is foreseeably a prolonged one, and people and businesses are justified in worrying about a supply shortage this winter and next.

At the same time, energy bills are soaring at an alarming rate. This puts people with lower incomes, as well as energy utilities and energy-intensive companies, in sometimes considerable financial difficulties. Although the German government has decided on a number of financial aids in the three relief packages that have now been introduced, there is no »fully comprehensive« insurance against price increases. That would not make sense either, because otherwise the incentives to save energy would be lost. A better approach is therefore to provide targeted relief where there is otherwise a threat of existential crises. This also applies to the economy, which is currently suffering under the high energy prices. Supply chains are still affected by the COVID-19 pandemic and the important sanctions against Russia. Systemically important companies must therefore be supported if they find themselves in a critical economic situation. Conversely, windfall profits cannot simply be accepted; the rules for imposing levies on them are best determined uniformly at the European level. The transformation of the economy to climate neutrality must also be well cushioned socially in order to bring everyone along.

A European solution for more climate protection
Meanwhile, some coal-fired power plants in Germany are being held in reserve in case electricity becomes scarce. But the main problem here is not so much natural gas, but the drought in Europe, which made it impossible to cool power plants by river water, especially in France. In addition, numerous French nuclear power plants had to be taken off the grid because they were diagnosed with significant safety risks.

The good news is that climate protection and security of supply work together and that neither the coal phase-out nor the nuclear phase-out needs to be reversed for this to happen, as many scientific analyses prove. In the autumn of 2021, for example, the German Institute for Economic Research (DIW Berlin) calculated that a fully renewable energy supply is economically and technically feasible and sensible in order to achieve climate protection goals. It is also important to involve all European countries in the common European power grid in this transformation to make the supply secure and affordable.

Europe will be best positioned to face the climate crisis and the energy policy consequences of the Ukraine war if it acts in a coordinated manner. It is now important for all countries to make progress on climate protection, because renewable energies now have lower electricity supply costs than fossil-fuel power plants, with climate impact costs of almost zero.
Programme tips
5. NOV 15.30, CAMPUS, hybrid, Deutsch
Beyond Erdgas: Wie werden wir unabhängig und klimaneutral?
Hochschule für Technik und Wirtschaft Berlin (HTW Berlin)

2. NOV ab 13.30, Einstein Center Digital Future, in Person, Deutsch
postfossilCities – Das Spiel zur klimaneutralen Stadt der Zukunft
UCS Ulrich Creative Simulations

5. NOV 17.30, CAMPUS, hybrid, Englisch
RETHINKING Cities
ETH Zürich, ENHANCE

9. NOV 17.30, Urania Berlin, in Person, Deutsch
Energiesicherheit im postfossilen Zeitalter
UniSysCat, Urania Berlin

10. NOV 19.00, HU Berlin, in Person, Deutsch
Der Angriffskrieg auf die Ukraine und seine Implikationen für die nationale und internationale Agrar- und Ernährungspolitik
Humboldt-Universität zu Berlin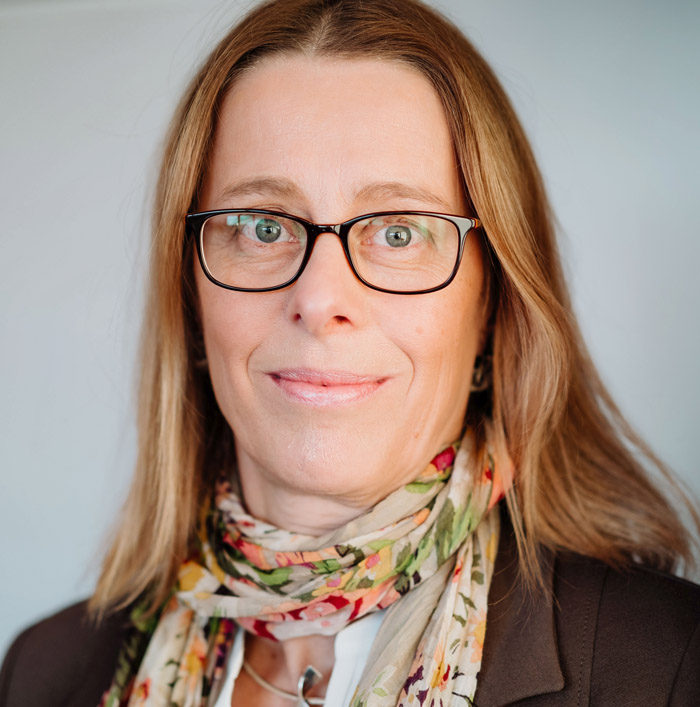 Prof. Dr. Barbara Praetorius, Professor at the Berlin University of Applied Sciences (HTW Berlin), specializing in sustainability, environmental and energy economics and policy. She was one of the four chairs of the Commission on Growth, Structural Change and Employment (»Coal Commission«) convened by the German government.